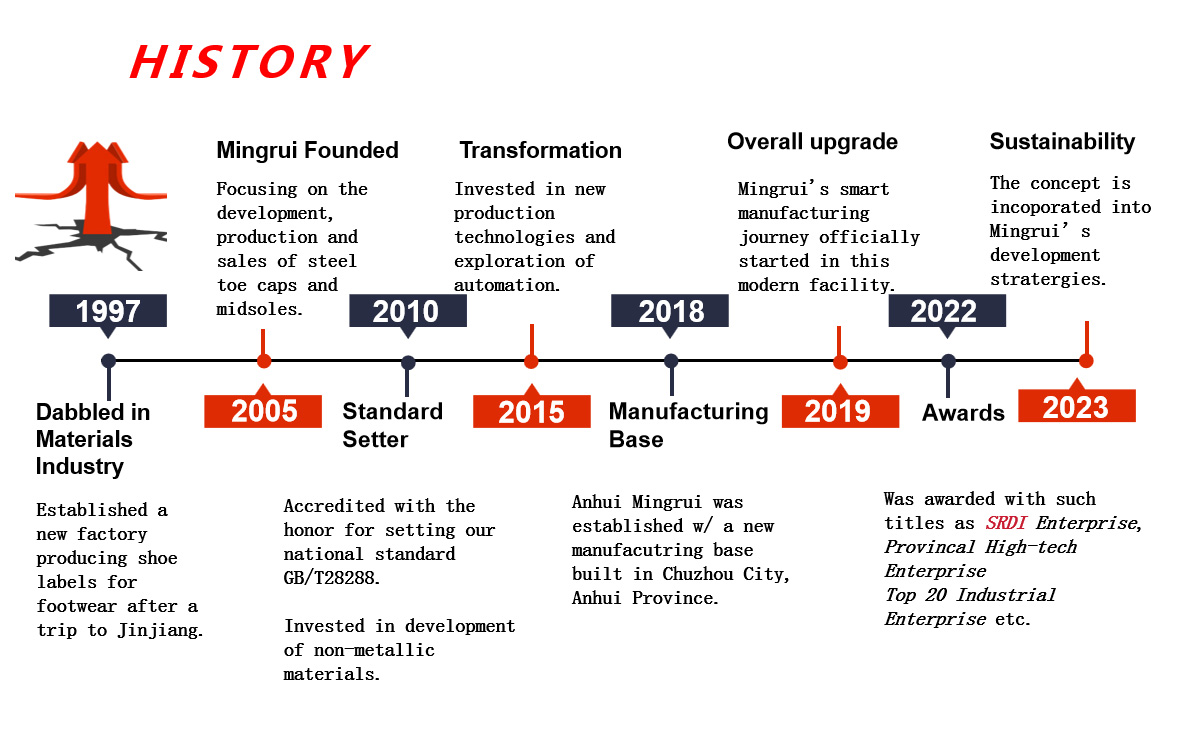 Originally established in 1997, Anhui Mingrui New Materials Technology Co., Ltd has constructed a business model where combines technology innovations, smart manufacturing, brand marketing, resource consolidation and internet plus.
After years of development, not only Mingrui has become a world's leading smart manufacturing company of protective toe caps and midsoles, but also a pionieer and performer in developing advanced manufacturing techniques and new protective materials.
Mingruiers will always remember our mission marching down the road.
To Provide Safety to Workers Worldwide.